Me and most of my generation are people who aspired to soar and reach the unlimited. So when some of the stupid got this idea of restricting the uber cool website Vimeo, we tend to just watch it whip and nae-nae ;-P
So, after signing up the petition to wake the moron from their own oblivion, we share what was to be share out and about in the first place. Here are services I personally use and would like to recommend these to you just for the sheer of internet freedom. I gain nothing from sharing these with you, other than my own pleasure of sharing.
Payment Service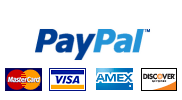 You already have Paypal account right? Coz if you haven't. Where have you been? Zulu?
VPN Service
IP vanish is a paid VPN service. You know that you should always use a paid VPN service right? Good.
Their service is very reliable and available on multi devices. With as low as ten bucks a month or even better a yearly subscription you can connect to New York and just forget about it while you are streaming on HBO, Netflix or listening music on Spotify. This is your internet basic needs.
Gift Card and Voucher
Kalau dollar lagi mihil banget dan PayPal gak ada saldonya, di Ibanezblack lah saya membeli segala macam keperluan gift card.
Jerry Cards
Jerry sells legitimate cards with easy PayPal payment and instant delivery. You have to add his several legitimate social account first.